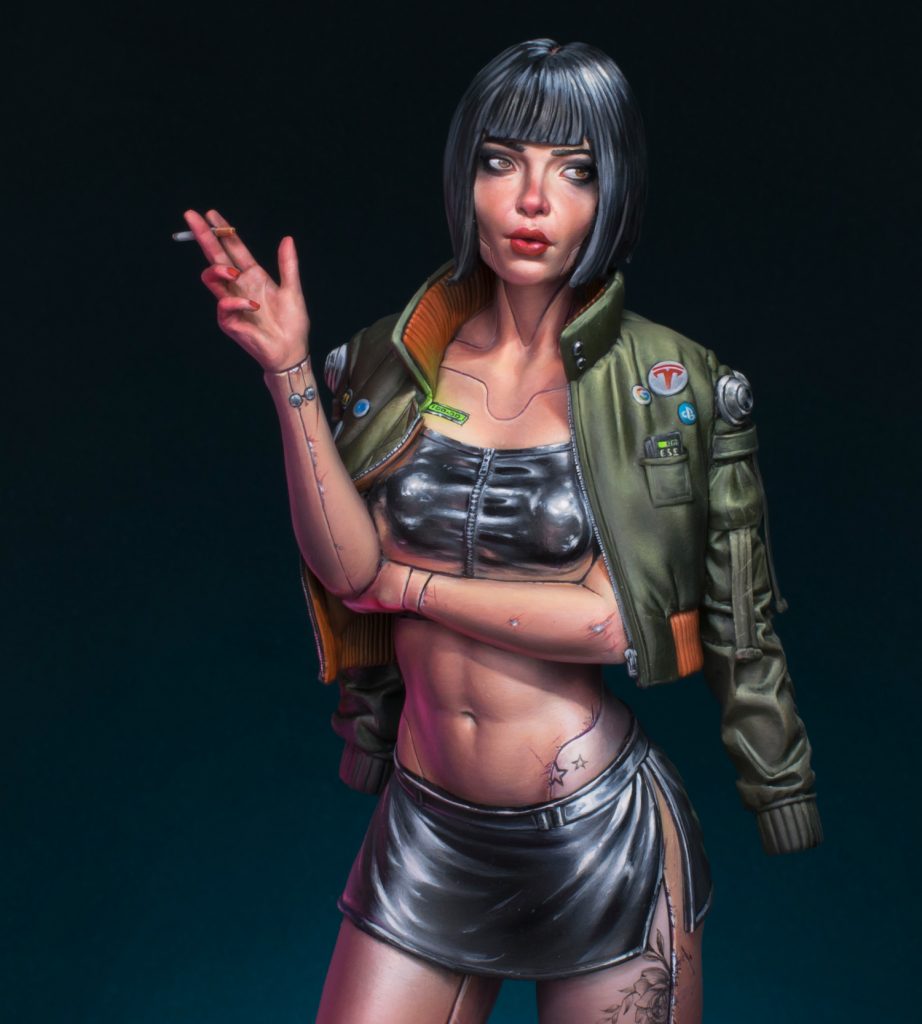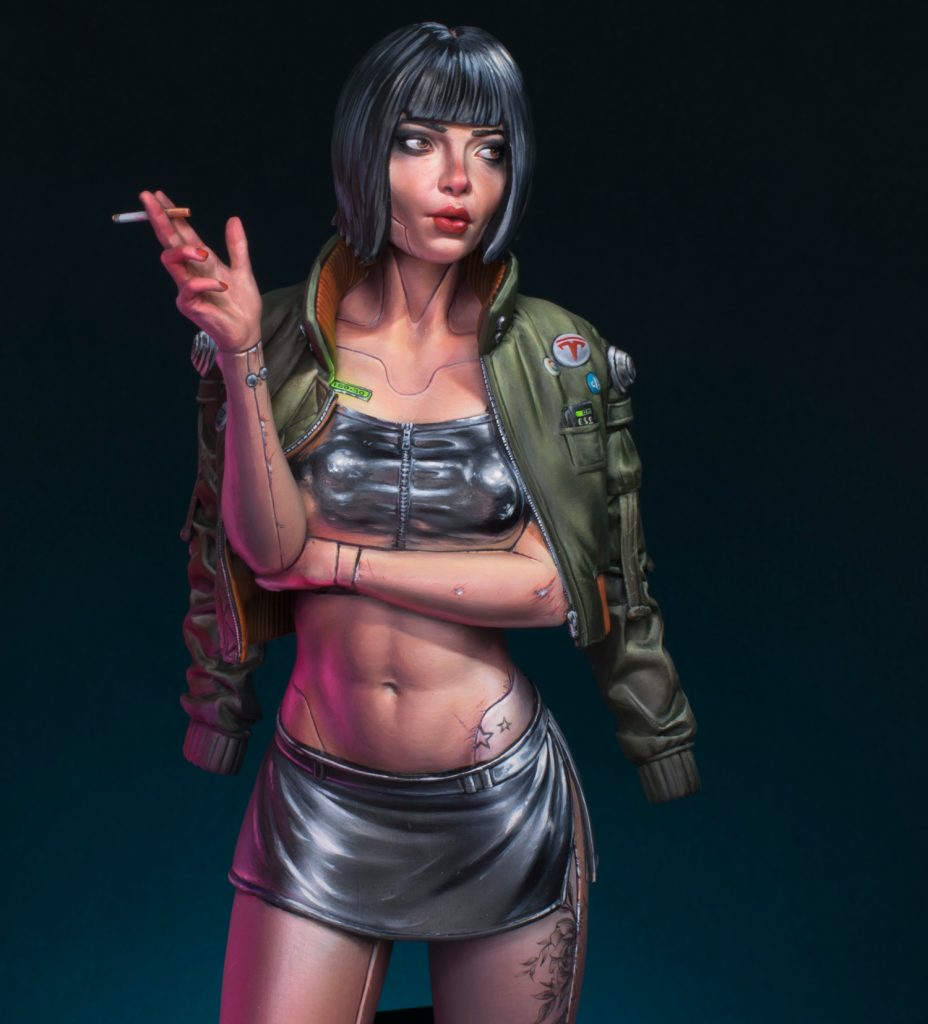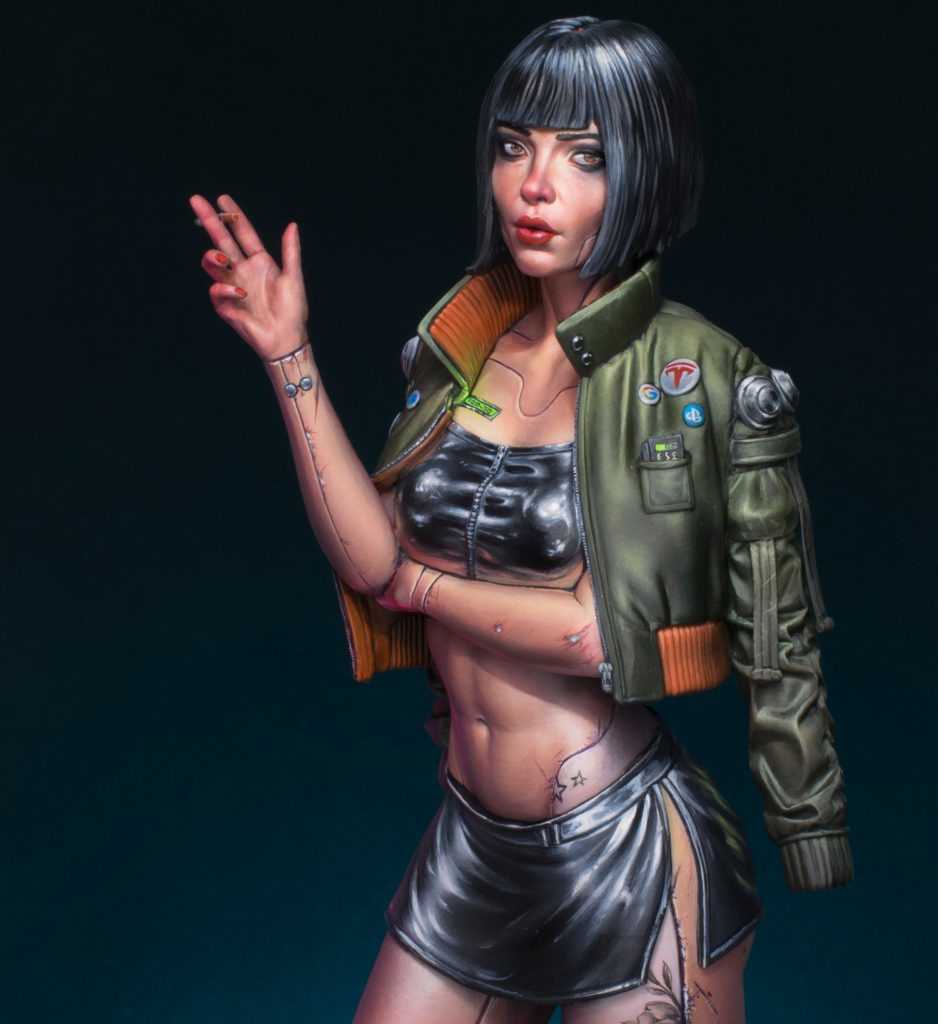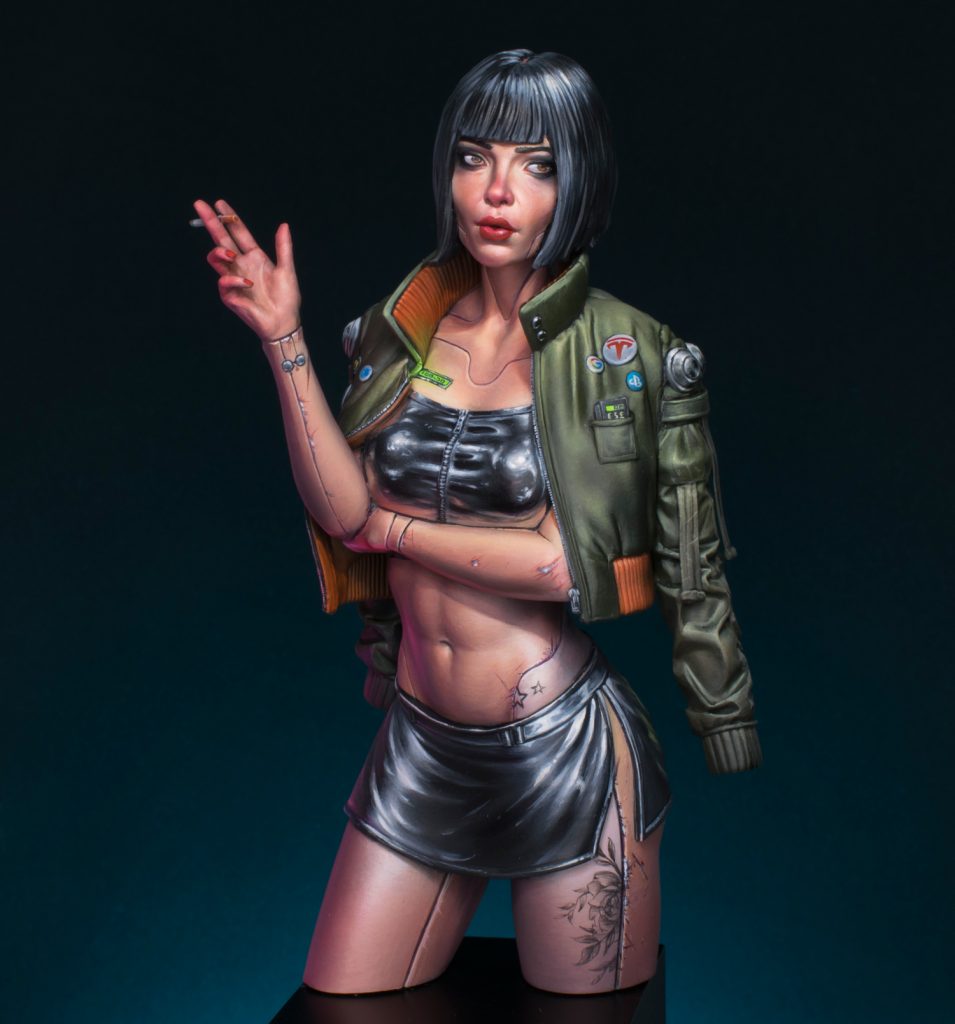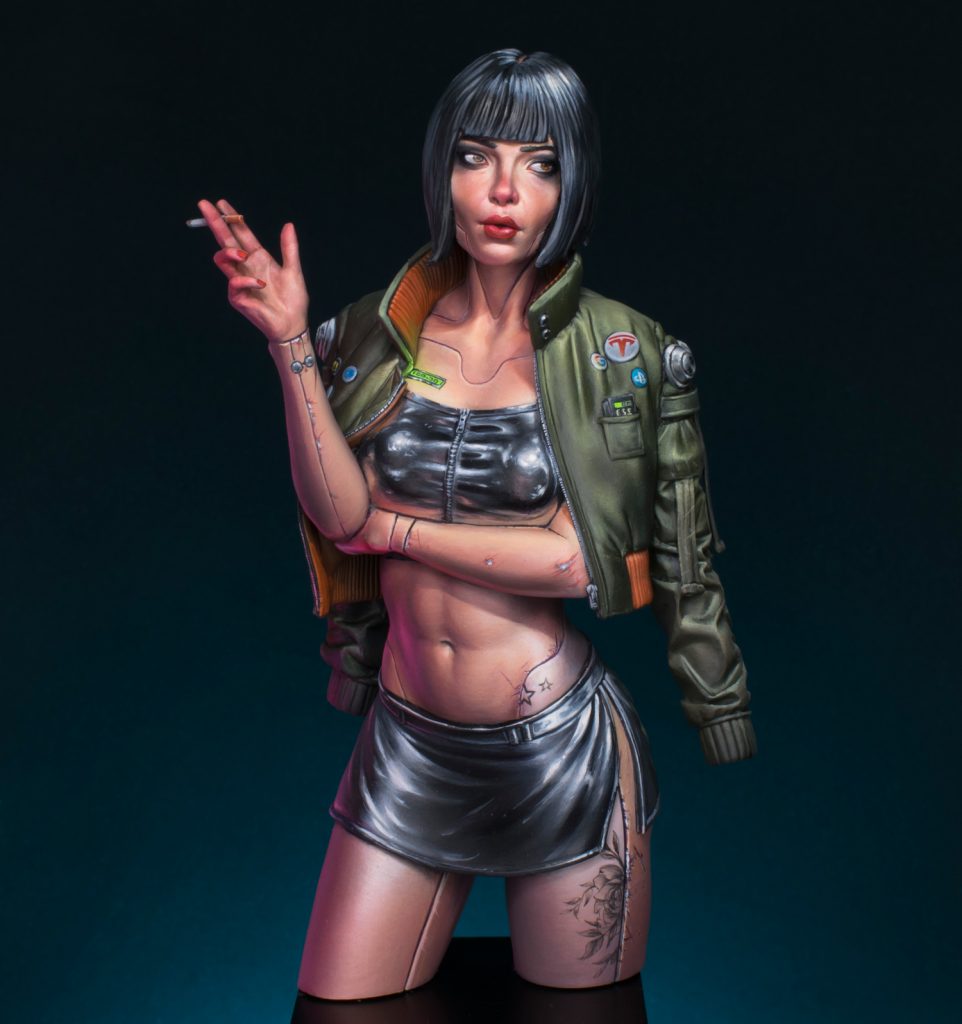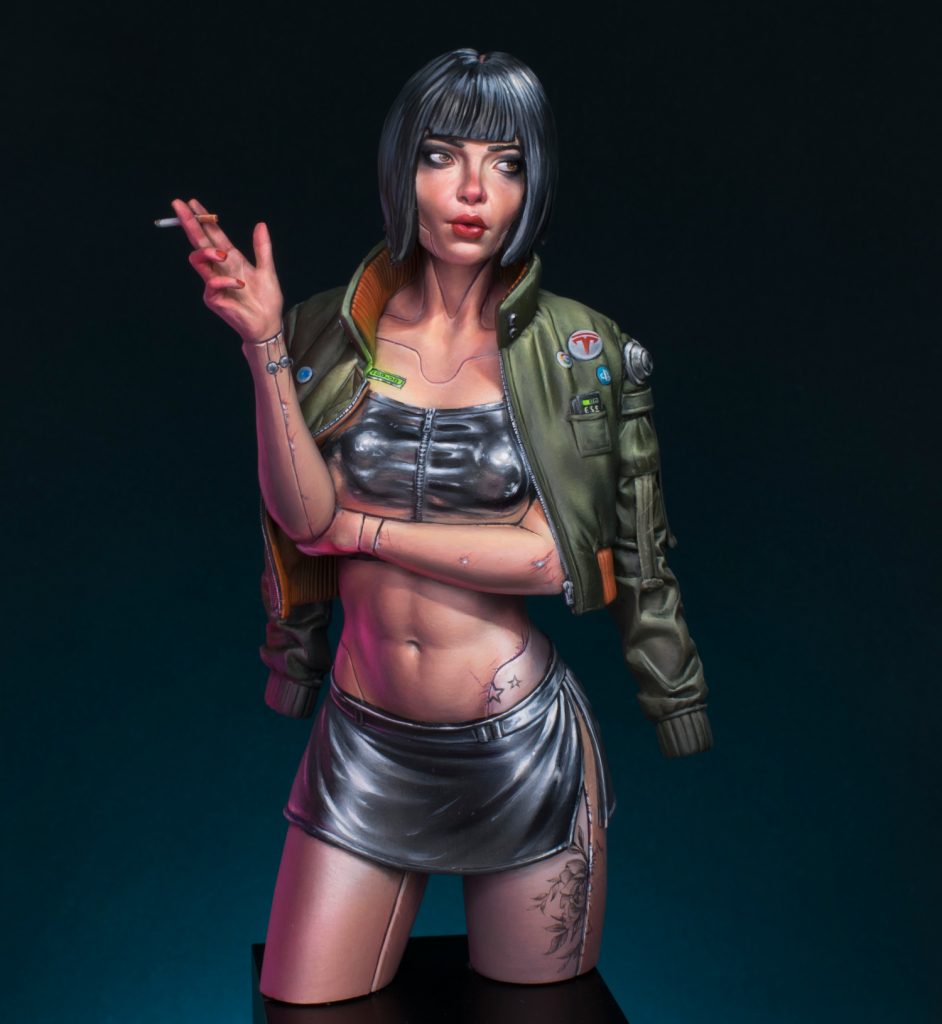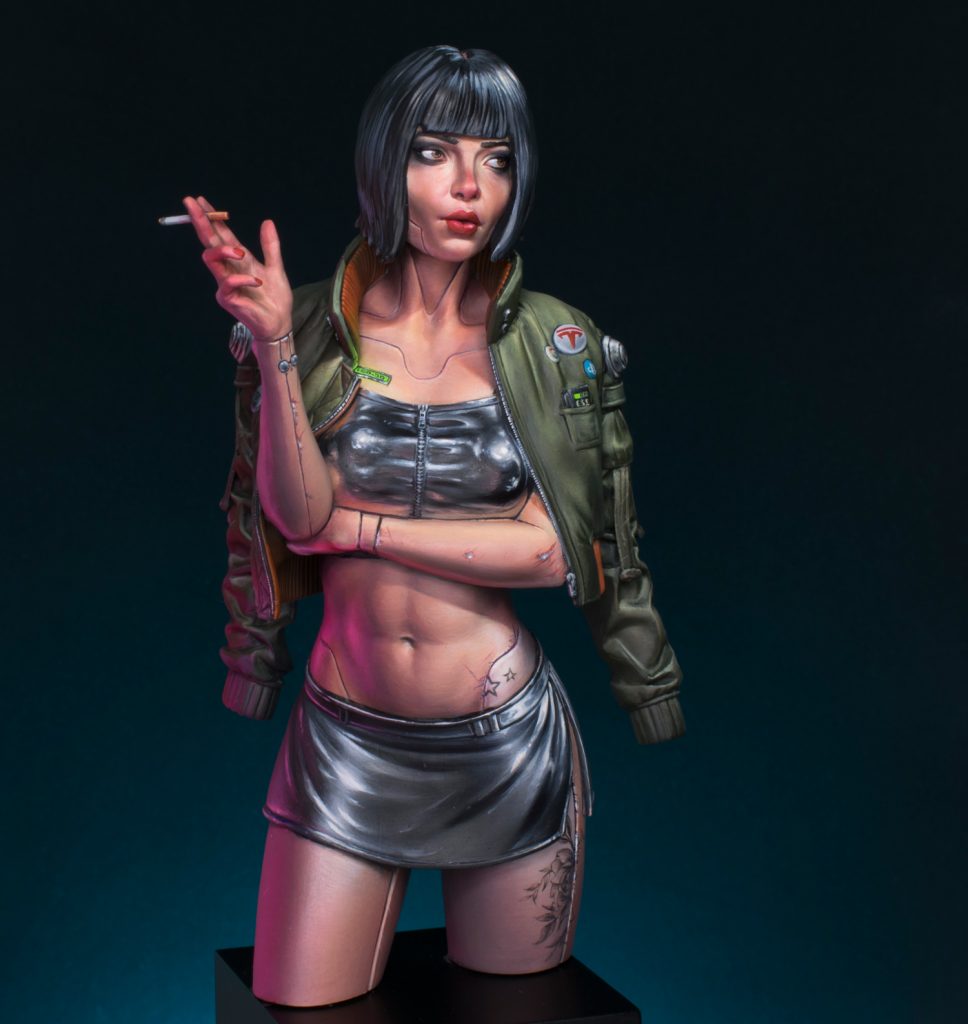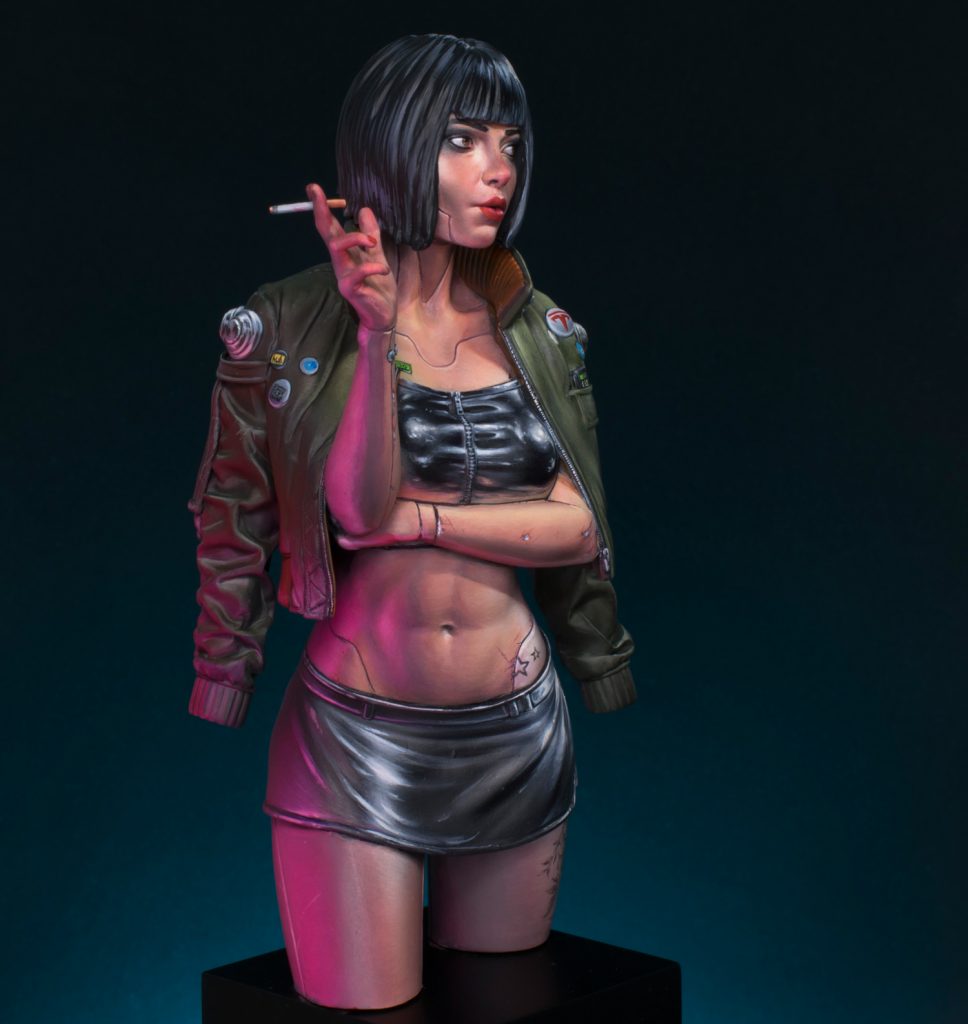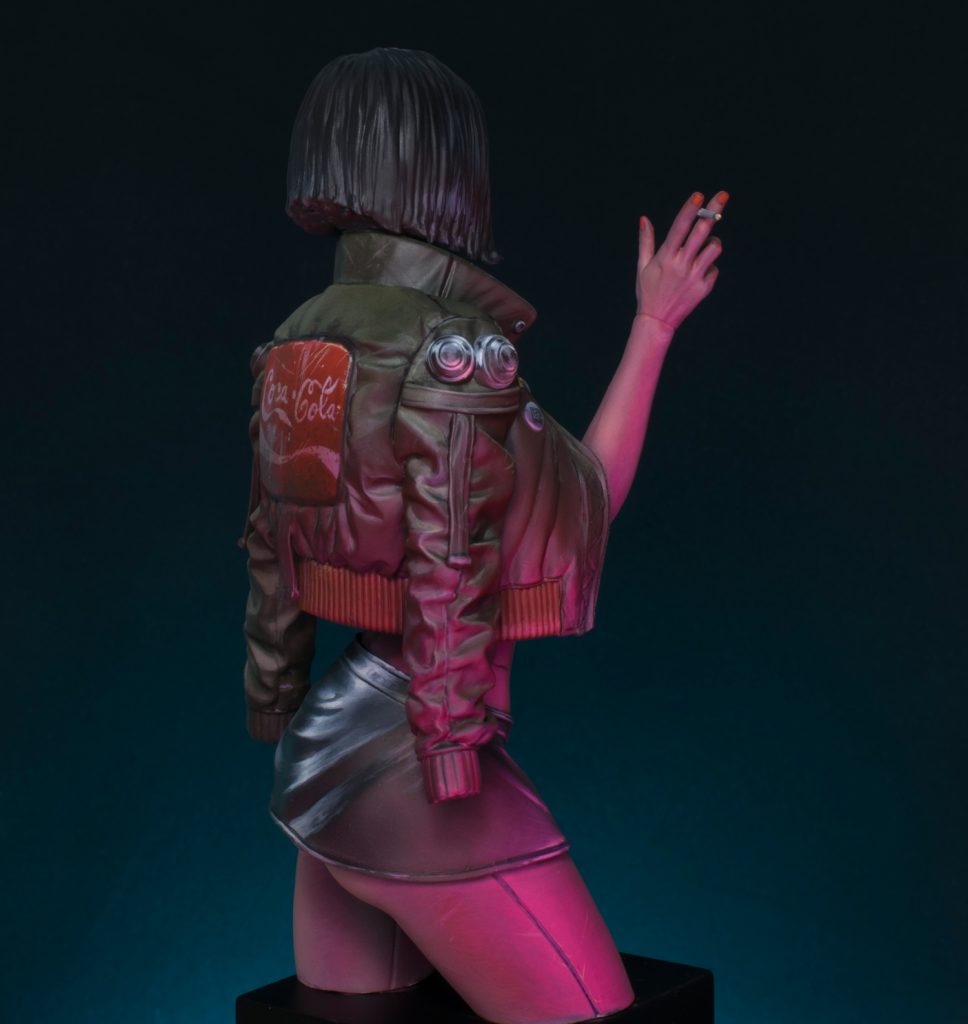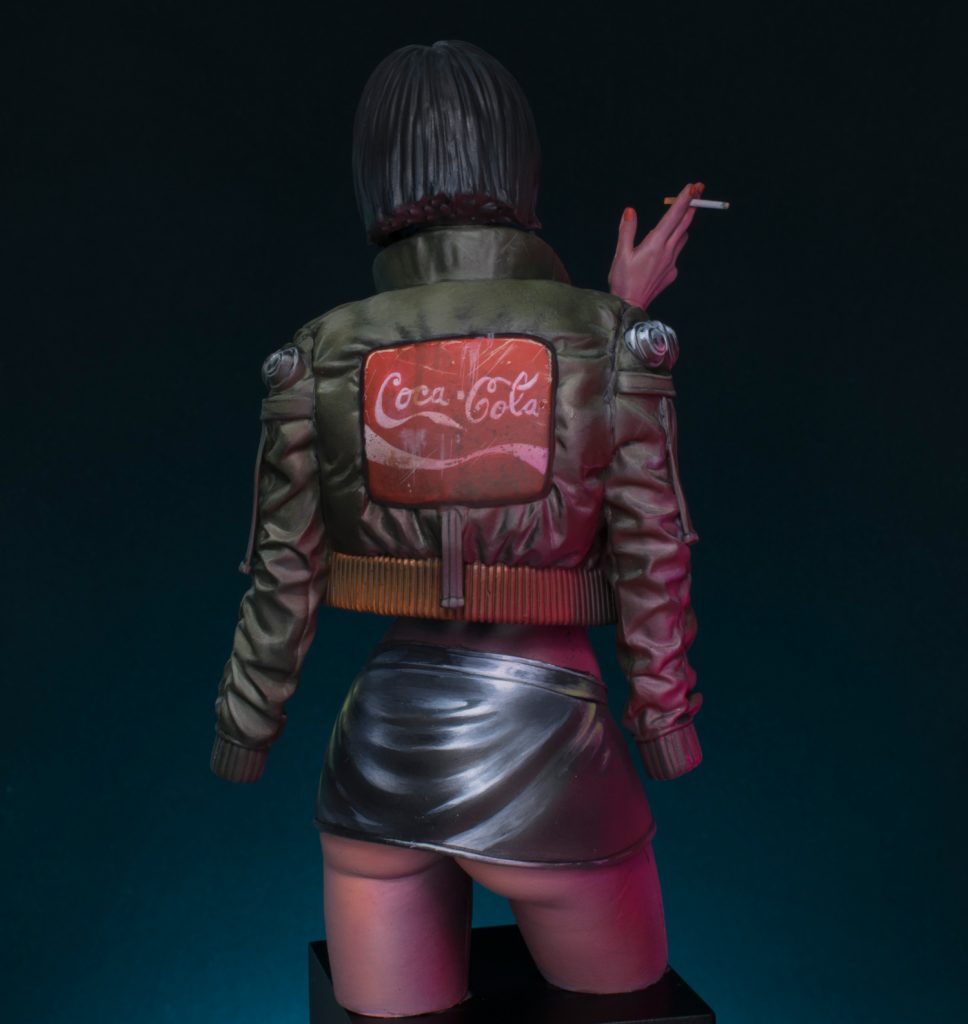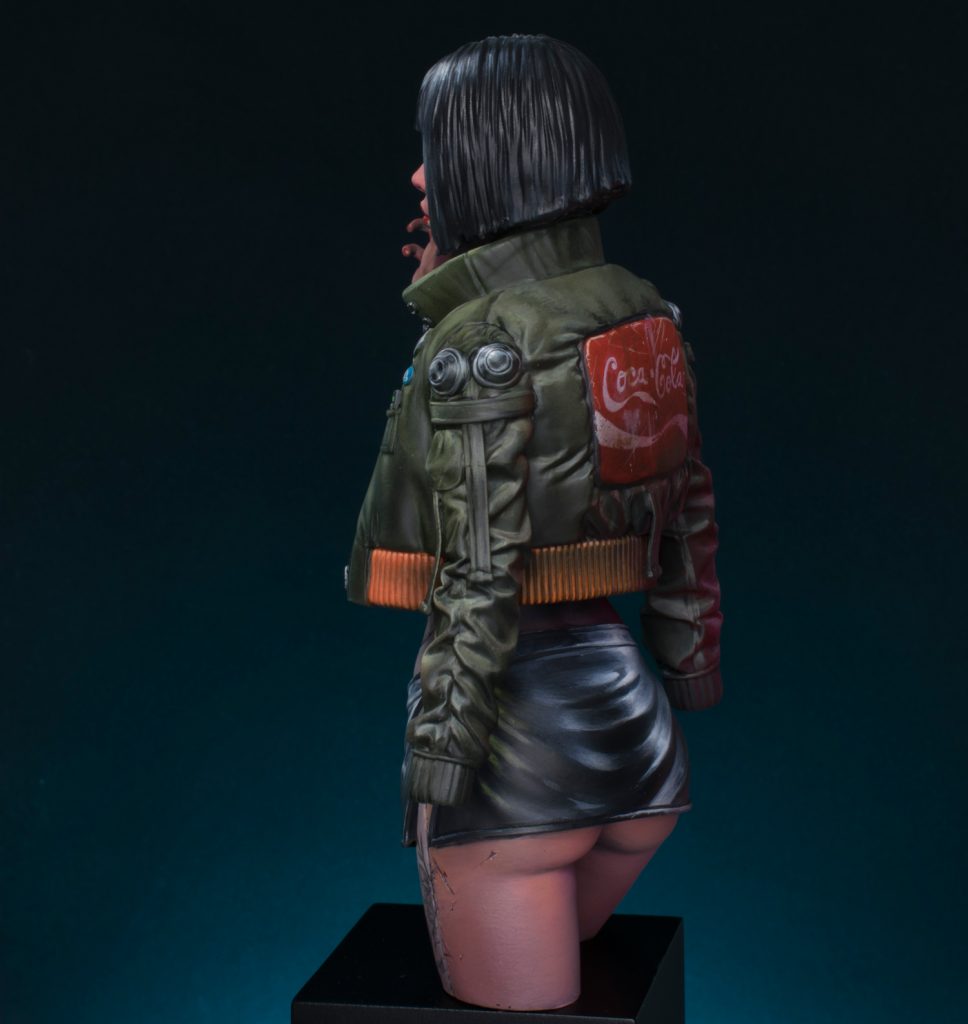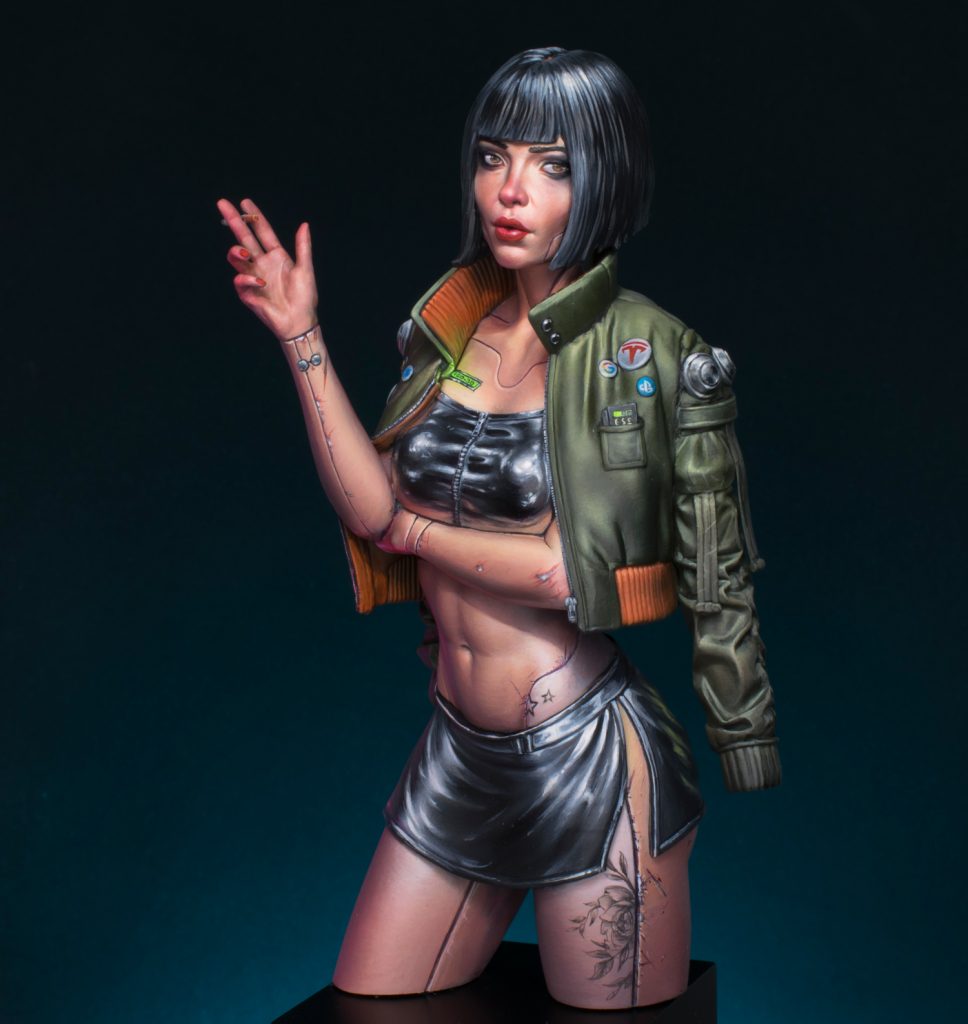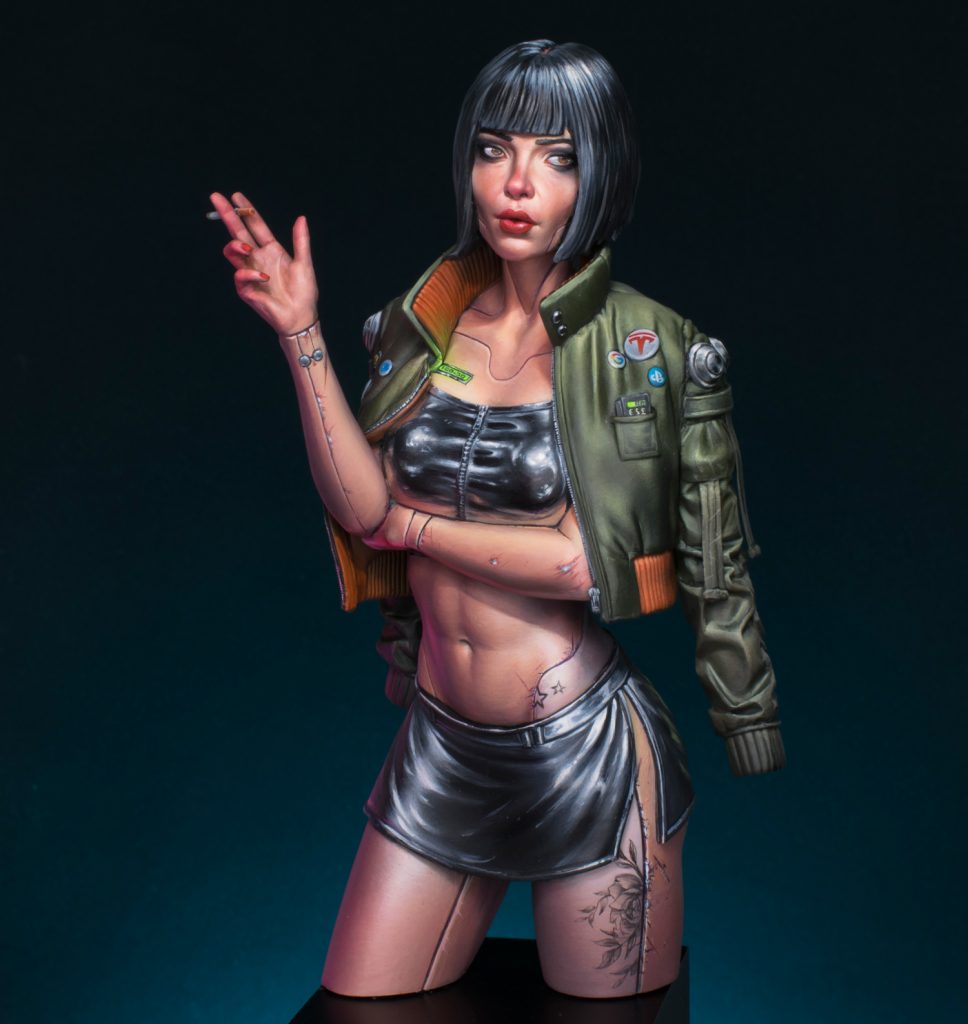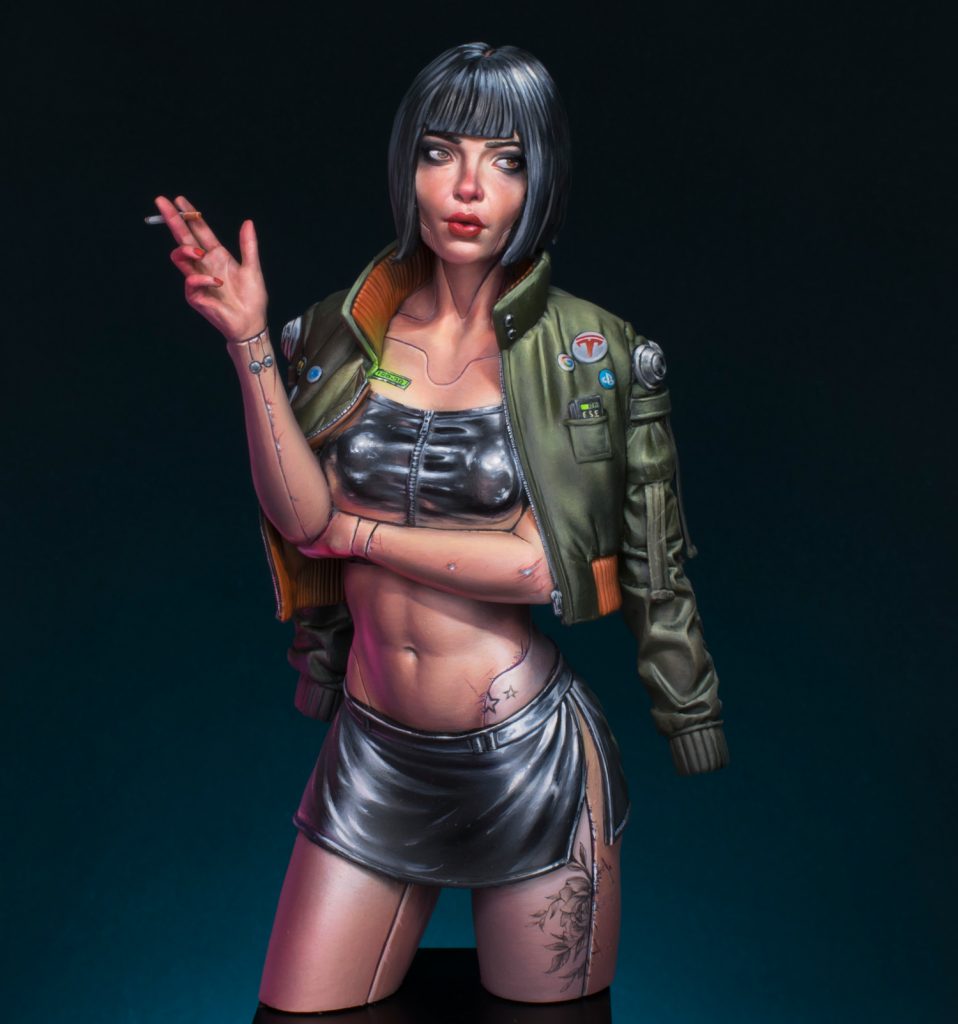 FeR miniatures, February 2023. Box art.
Fer had a very defined concept for this character and it was very easy to make it work thanks to that. I really enjoyed the sculpt by Thorbjorn Barone.
I had some cheeky fun time with the 6 badges, they all mean represent something in the character.