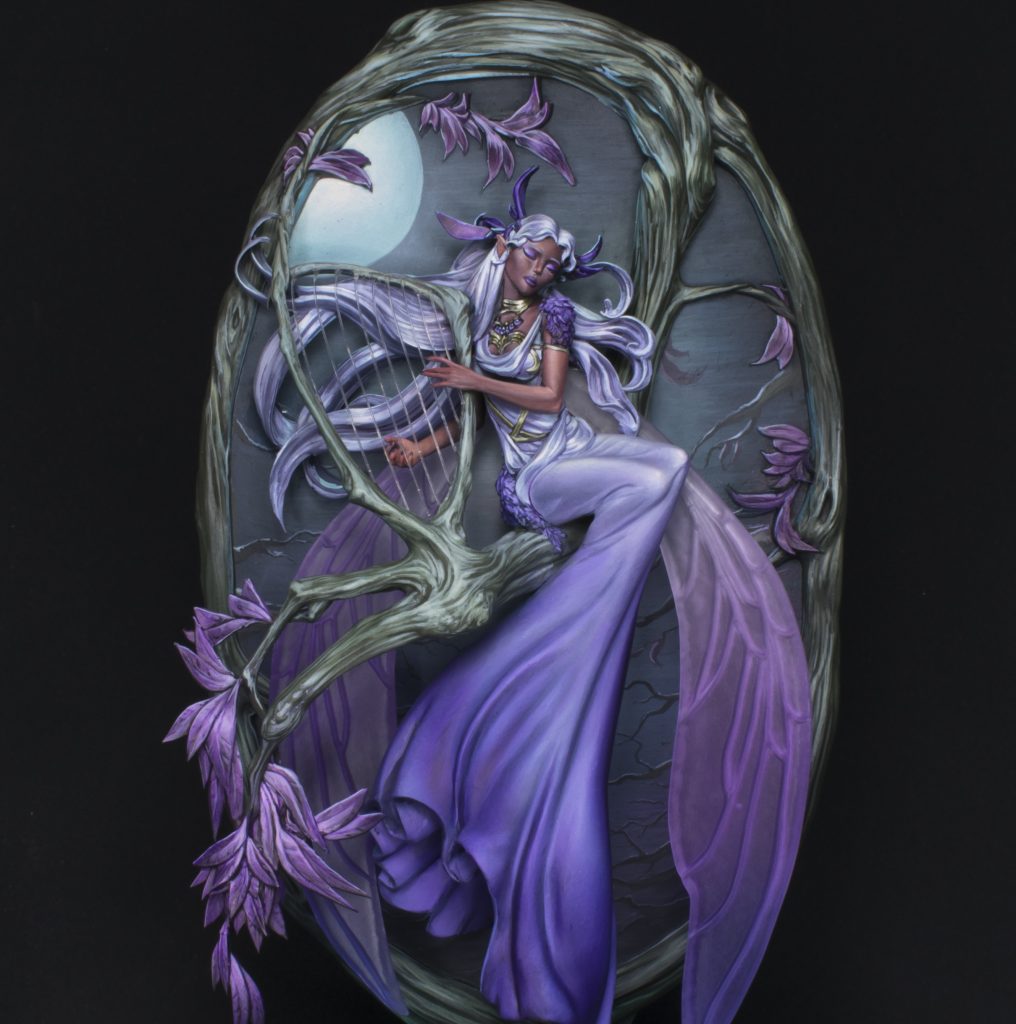 Limbo miniatures, May 2023. Box art.
I fell in love with the concept art of this piece when Limbo came to me asking for this box art and i inmediately say yes to it. It's one of those figures that is just beautiful and will be the center of attention of any cabinet.
There's also so many possibilities.
The wings btw are clear plastic and the string of the harp are also real little strings.