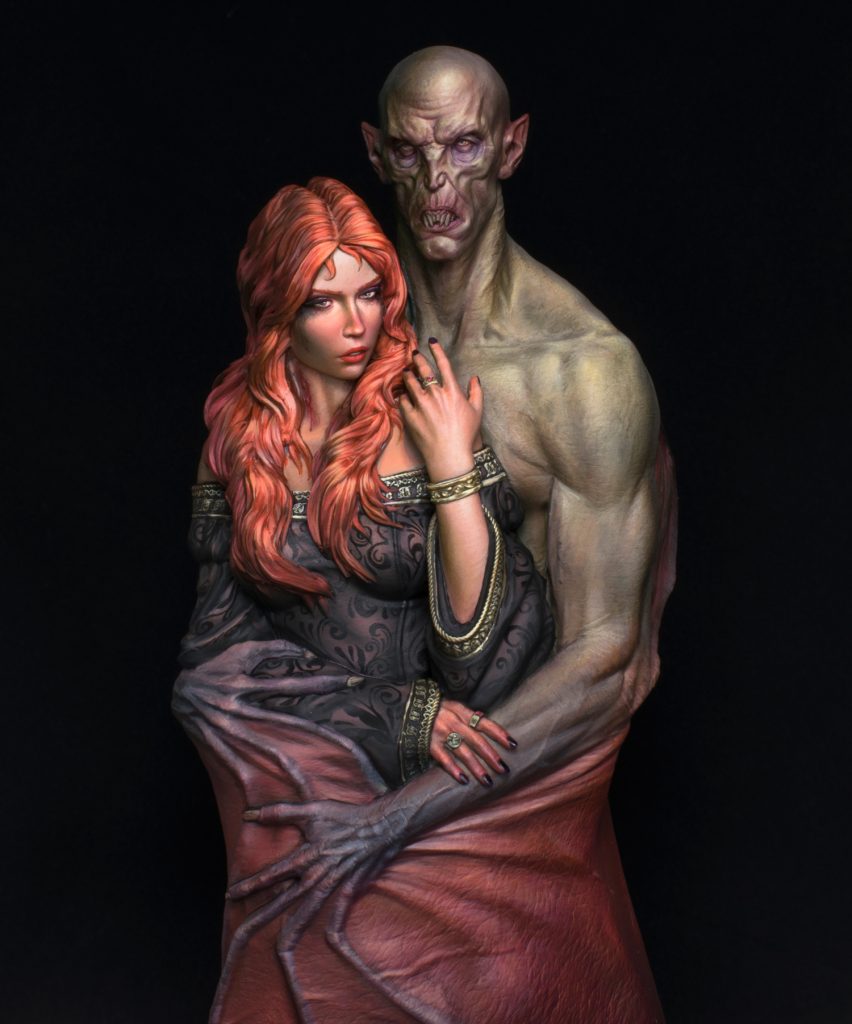 Karol Rudyk art, January 2023. Collector comission.
This is probably the biggest bust i've ever painted, it was not an easy task, wasn't entirely difficult but the logistics of simply having it on the plinth etc makes it difficult to have it comfortably when painting.
As it's pretty heavy i had to use two brass rods instead of one to have it in place, with one it moved too much.