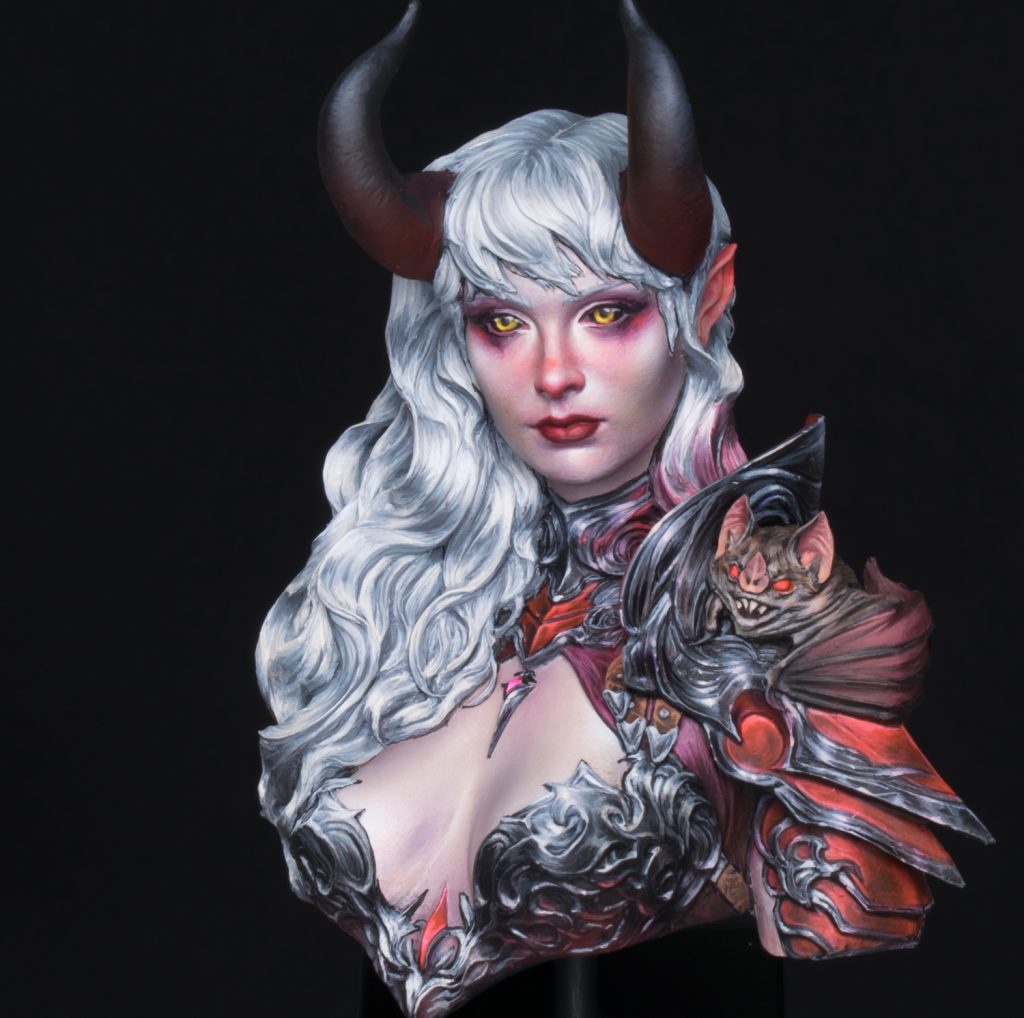 Galapagos miniatures, August 2023. Personal project.
Everytime Galapagos releases a new piece i am there like the true fanboy i am. Even though i felt like i was a bit restraint by the size of the bust, at the end i loved it as all other Galapagos figures i painted over the years maybe even more as there was no grinding process.
I also tried to play to my own strenghts and preferences, i think doing pearlish skin is what i enjoy the most.